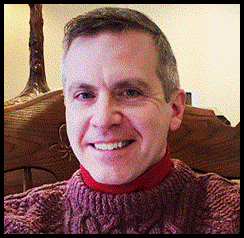 Brian McCarthy, NP, RN

Psychiatric Nurse Practitioner
Brian helps people recover from mood and anxiety problems through medication, natural treatments and behavioral approaches. He completed training as a psychiatric nurse practitioner at Rush University and brings valuable experience from his work at several of top-ranked psychiatric centers in the country including Duke, Cornell and Sheppard-Enoch Pratt.
Brian was born in Ireland and speaks Spanish, German, Russian and Mandarin; he is comfortable working with people of all faiths and ethnic backgrounds. He spent many years as a Franciscan Friar and brings to his practice the same sense of compassion, respect and openness to all people that has made St. Francis so admired for over 800 years.
When he is not in the office, Brian is happy to slip into his other role of parent to his five children and caregiver to his family's German Shepherd and cat.
Brian does not accept promotional fees from the pharmaceutical industry.
Review us on Google and facebook