A Vacation from the Holidays
December 30, 2020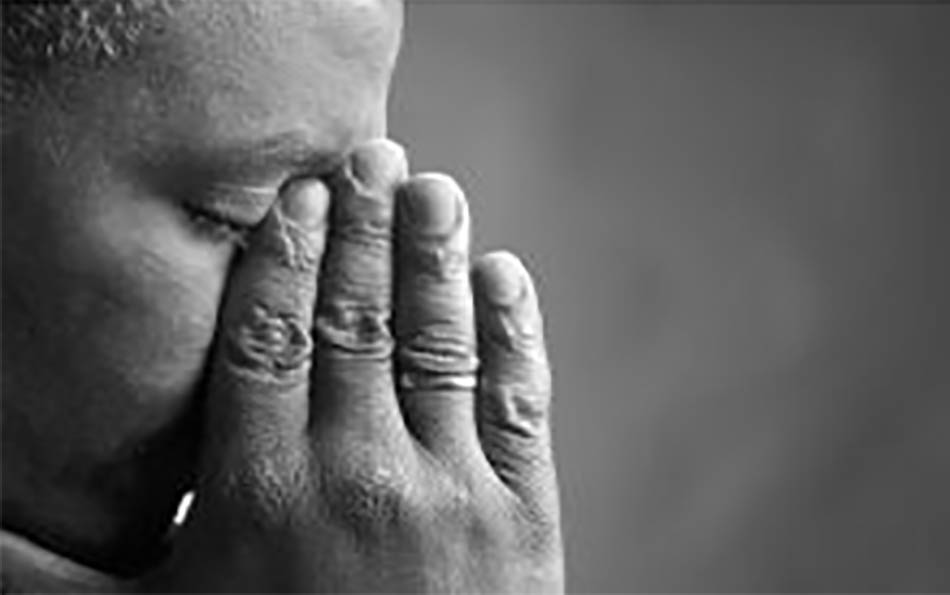 Left Behind After Suicide
December 30, 2020
This morning routine raises energy by treating a little-known symptom of depression: Sleep inertia.
When you have depression, it can take hours for the brain to fully wake up. The medical term for this is sleep inertia, and for many people it's one of depression's most troubling symptoms. It's like you always wake up "on the wrong side of the bed."
Rising briskly out of bed may be the last thing on your mind when that alarm goes off, but new research shows that doing just that can improve recovery. Here's what it involves:
Wake up at the same time each morning (within 30 minutes).
Get out of bed immediately upon waking.
Make your bed so it's harder to get back in.
Start your day with activities that help you feel energized, activated or alert.
Energizing activity
What you do affects your neurohormones which regulate mood and energy. Some activities are more energizing while others help you wind down. This is different for everyone. Reading, exercising, and socializing: these may be activating to one person and sleep-inducing to another.
Find things that activate you. Look for activities that are "page turners." Just as a good book makes you want to keep reading, an activating activity will make you want to do more. It's engaging and absorbing – it may even help you forget your troubles a little. Often these activities are goal-oriented. Dopamine rises in your brain every time you complete a task. These activities are often interactive, instead of passive, but need not be social.
Try to fill your mornings with these activities, and save the passive, relaxing, wind-down activities for the hour before bed.
Below are some ideas to get you started. As you try them out, monitor your reactions and find what is energizing for you. Bring us your ideas!
Open your curtains
Make your bed
Shower (colder water helps with wake up – splash some on your face in the morning)
Aromatherapy (citrus, rosemary, and mint are activating)
Tea (coffee is great, but studies show tea reduces depression – it also provides steadier levels of caffeine than coffee which can jolt you up and down).
Make breakfast
Catch up on the news
Get a head start on your work or chores
Walk outdoors or other light exercise
Call a friend or return phone calls
Read, research or shop on line
Garden
Work on a puzzlebook
Take care of pets
Play cards
Go for a drive or run errands
Morning Light
The brain was not designed to wake up to sound. We were meant to rise with the sun, and a gradual increase in light is the most natural way to wake up. If you don't have good morning sunlight in your room, you can create this effect through a dawn simulator.
These turn a light on gradually over 30 minutes. If you find you wake up right away  (when it starts to turn on), then the device is probably too close to your head and should be moved away. Ideally, you will feel more refreshed and ready to rise out of bed when it reaches full illumination.
Research has found that people report less depression, and better energy and focus when they use these, particularly in the winter. It may not break through all the sleep inertia that depression brings, but by helping you wake gradually (instead of jolting you out of deep sleep like an alarm can do) it can certainly help.
Read more and find devices at: www.moodtreatmentcenter.com/dawnsimulator.pdf
Morning Music
Waking up to positive music also sets a better tone for the day than a noisy alarm clock. A study from Australia found that people were more alert and energized when they woke up to melodic, pleasurable music. The top tunes were Good Vibrations by the Beach Boys and Close to You by The Cure. Find your own tunes, and look for those that get your body moving and your mind feeling good.
Temperature and Sleep
Besides light, temperature also helps trigger awakening. Sleeping in a colder room (60-65°) will deepen sleep, and a rise in temperature (programming the thermostat to increase in the morning) will trigger you to wake up. Another trick which deepens sleep is to take a very hot bath (hot to the touch, but not painful) about 2-3 hours before bedtime. This will alter hormones in a way that deepens sleep, particularly when followed by sleeping in a colder room.
Nighttime
Brisk awakening works better when paired with a bedtime routine that helps you wind-down. People with insomnia, mania or rapid cycling (= at least 4 mood episodes a year) would particularly benefit from using a routine of total darkness, or blue-light filters, at night. Read more at:
www.moodtreatmentcenter.com/darktherapy.pdf
The Benefits
The results of brisk awakening were remarkable, but it took a little time. It was studied in people with bipolar who were having trouble sleeping. They used brisk awakening along with a few other behavioral techniques designed to improve sleep.
Those other methods involved staying out of bed if unable to sleep (but not staying out for more than 6.5 hours), staying active during the day, wind-down activities at night. People were also encouraged to do major activities at regular times, especially meals, social activities, chores or work, and exercise (regular means give or take 30 minutes).
After 8 weeks of this therapy, they had about the same levels of depression but much better sleep and mania. The remarkable change took place after 6 months of sticking to it. At that point, depression had improved 50% and mania 80% compared with those who underwent supportive therapy without this behavioral program.
You can read more about the other techniques they used at:
www.moodtreatmentcenter.com/bipolarprevention.pdf
www.moodtreatmentcenter.com/cbtinsomniashort.pdf
www.moodtreatmentcenter.com/cbtinsomnia.pdf
—Chris Aiken, M.D.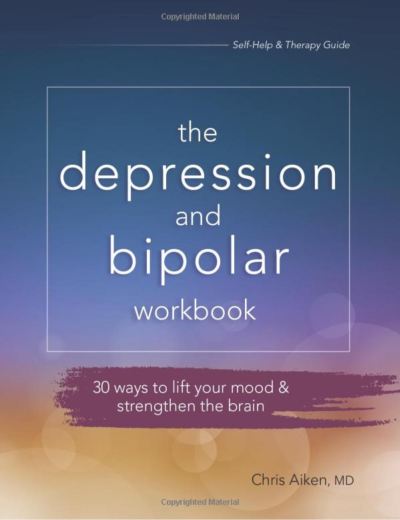 Read More
The Depression and Bipolar Workbook has 32 ways to lift mood, deepen sleep, and strengthen the brain. These steps can change the brain in ways that medications do not – lowering inflammation, setting the biological clock, and stabilizing stress hormones. And they'll make your medication work better.