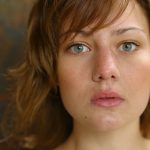 5 Signs a Person Is Reacting to Trauma
June 26, 2023
5 Things People Get Wrong About Depression
August 31, 2023
In a world where social approval seems more important than ever, the desire to make everyone around us happy often takes center stage. However, constantly catering to the needs and expectations of others can get in the way of our own happiness.
At Mood Treatment Center, we're all about promoting mental well-being by tackling the often ignored consequences of people-pleasing. So, let's dive into how this can impact our mental health and explore some practical strategies to manage and ultimately overcome it.
The Impact of People-Pleasing on Mental Health
Life can get overwhelming, and wanting to make those around us happy is natural. But here's the thing: when people-pleasing becomes a regular pattern, it can negatively affect our mental health in several ways.
Insecurity & Low Self-Esteem
Neglecting one's own needs and desires can result in a diminished sense of self-worth and confidence. People-pleasers may compromise their values and beliefs to preserve relationships, which often leaves them feeling helpless and undervalued. This overwhelming need to please can create a sense that their value is inherently tied to others' opinions, making it difficult for them to trust their judgment and instincts.
Unhealthy Relationships
People-pleasers tend to attract and maintain toxic relationships due to their fear of confrontation and inability to set healthy boundaries. Putting others' needs first often leads to unhealthy dynamics, where they may feel taken advantage of or consistently let down.
Furthermore, the constant need for validation can lead them to make choices that undermine their happiness and emotional health, eventually causing burnout and resentment. Over time, this can create conflicts and further strains existing relationships, making it difficult for people-pleasers to maintain genuine connections with those around them.
Anxiety and Stress
The mounting stress and anxiety from constantly trying to meet others' expectations and fearing disapproval can be debilitating. This constant state of worry negatively impacts mental and physical health, impairing daily functioning and overall quality of life. It becomes difficult for people-pleasers to find balance and fully recharge, leading to increased stress and mental exhaustion.
Helpful Ways to Manage and Overcome People-Pleasing
Breaking free from the cycle of people-pleasing is essential to maintaining mental well-being. It's not an overnight transformation, but with patience and practice, we can free ourselves from the chains of people-pleasing and embrace a healthier way of living. Here are some powerful strategies to get started:
Set Clear & Healthy Boundaries
Healthy boundaries are crucial for self-care and protecting your mental and emotional energy. When setting boundaries, be direct and assertive without aggression or excessive emotion. Express your needs honestly and respectfully to explain your position without guilt or conflict.
Practice Saying "No"
Saying no assertively when requests don't align with your values or overwhelm your boundaries liberates you. Saying no is not rejecting others; it's affirming your needs and priorities. Though uncomfortable at first, saying no will empower you, replacing obligation and guilt with control and autonomy.
Focus on Self-Care
People-pleasing often leads to exhaustion and burnout, so prioritize activities that bring joy and relaxation, like reading, meditating, or being in nature. Carve out daily "me-time" to recharge and reconnect with yourself. Taking care of your physical health is also key to reducing stress and coping with tough emotions.
Process Feelings and Understand Your Patterns
Overcoming people-pleasing starts with self-awareness. Journaling is a great way to release and process your feelings and understand the roots of your people-pleasing patterns like fear of rejection. It's also a helpful way to reflect on situations and relationships that prompt seeking approval or avoiding confrontation.
Validate Yourself
Practice self-validation by recognizing and accepting your feelings, accomplishments, and experiences. Learn to validate yourself through positive self-talk and self-awareness practices instead of relying on external validation.
Practice Self-Compassion & Embrace Imperfection
Practicing self-compassion is another key component of overcoming people-pleasing. Learning to forgive yourself when you slip back into people-pleasing habits and recognizing that mistakes are normal can help you build resilience and self-confidence.
Seek Professional Help
If you're struggling with people-pleasing tendencies, seek help from a therapist or counselor. Therapy offers a safe space for discussing emotions and behaviors, gaining insight, and making lasting changes.
At Mood Treatment Center, we are committed to promoting mental well-being by helping individuals recognize and overcome the negative impact of people-pleasing behaviors. If you struggle with these tendencies, remember that seeking support and engaging in self-reflection can be powerful tools for change. You can create a more balanced, fulfilling life by transforming your relationship with yourself and others.